MSM Law Solicitors and Advocates inspires wellbeing for All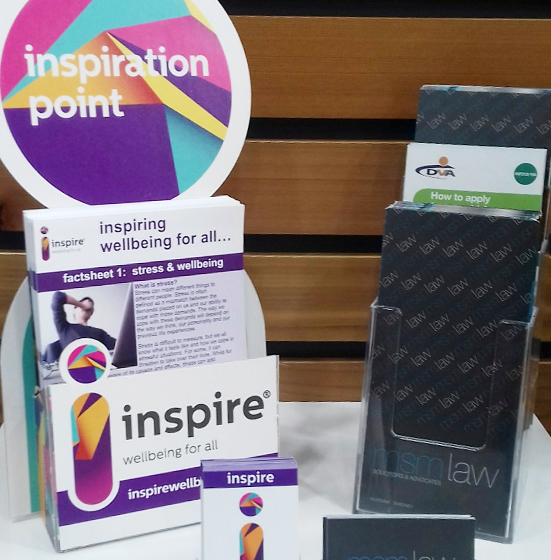 MSM Law has joined with Belfast Solicitors' Association's charity partner - Inspire - to become an 'Inspiration Point' for mental health and wellbeing.
The Inspiration Point campaign is part of Inspire's work to promote good mental health awareness whilst openly discussing mental illness to ensure that individuals have access to information about positive mental health and wellbeing.
Eoghan McKenna, Managing Director at MSM Law noted,
"We in MSM Law and BSA are anxious to assist our 2017 charity partner, Inspire, in their crucial endeavours in the times ahead. Our partnership is about raising funds but also, crucially, about raising awareness. By providing easily accessible information in our offices, we hope to help start a conversation about mental health and signpost people to sources of support."
Inspire's Mental Health, Addiction and Learning Disability services provide community-based day support, accommodation and advocacy services in communities across Ireland. Their Workplace and Student Services also provide expert advice and counselling support to over 1.5million people.
Click here for further details.
Back to news